

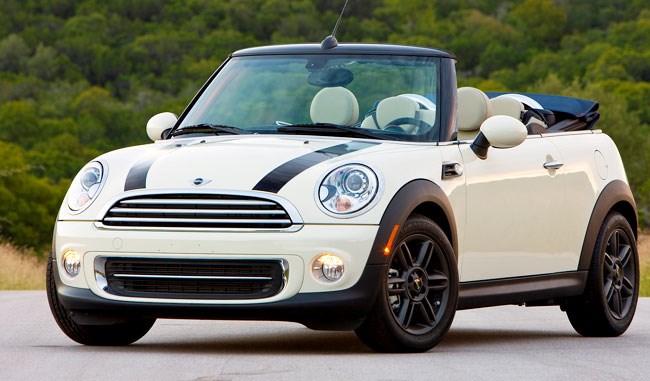 Win a Mini Cooper convertible! How exciting are those few words. It's not something you see every day, but for one lucky person it could very soon become a reality. Soon, one lucky person who follows MyOffers and keeps an eye for all the amazing free prize draws we offer, could be the proud owner of a brand new, top of the range convertible from Mini Cooper.

These elegant, timeless and incredibly beautiful cars are some of the most popular in the world. Renowned for the great sleek designs and high quality workmanship, Mini Coopers are one of the most sold cars in the world for a reason. The Mini Cooper convertible is something we at MyOffers are very excited about. Now you get to drive about in style and enjoy the elements should you fancy it.

To be in with a chance of winning this amazing prize from MyOffers all you have to do is enter your details before the competition closing date and you could be driving away with a top of the range, brand new convertible from MyOffers. So what are you waiting for? Good luck and get entering now!
Prize Draw closes 30/09/2016
Read More
Terms and Conditions
In addition to our standard prize draw rules the following terms and conditions apply to this prize.
The closing date for entries is 30th September 2016.
There is a cash alternative for this prize.
The winner must be aged 18 years over.
The image shown is for illustrative purposes only.
This promotion may be conducted over several different websites simultaneously.
There will be 1 winner who will receive one of the following prizes: 2 Ford Fiesta' s - one for you and one for your friend or a Nissan Qashqai or a Mini Cooper One Convertible or a VW Golf Estate or a BMW 1 series or a top of the range Smart ForFour car or £15,000 of premium bonds or £15,000 Cash or £15,000 to spend on your mortgage or deposit or all your household bills paid for a year- including food, council tax etc up to £15,000 or £15,000 Cash Bonanza or a £15k prize bundle - to include a Corsa, insurance, car tax and petrol, Apple Mac, iPad mini, iphone 6s and watch, Summer holiday for the whole family, xbox one with games, a Smeg fridge, Makita drill, parrot wireless headphones
Enter for Free*
Hey , it looks like you're new to MyOffers. Please enter you're details below, it only takes a few seconds!
Already a member? Login
Almost there...
Please tell us a little more about yourself so we can tailor special offers to you.